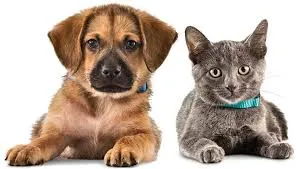 Oak Park Apartments is a pet friendly place for you and your four legged furry pal to call home.  But even though our apartments are pet friendly there are regulations associated with pet ownership that both the Village of Oak Park and our company have put into place to help to guarantee a positive experience for all of our tenants.
Village of Oak Park's rules:
Dogs & cats 4 months and older must have a license.
Licenses must be purchased within 10 days of moving to Oak Park or when you have gotten a new dog or cat.
Dogs and cats must have on license tags – the only exception is for indoor only cats.
Dogs and cats must get a rabies vaccination.
Cats must be neutered or spayed.
Licenses must be renewed every May and that renewal must be accompanied by a rabies inoculation certification.
As per Village ordinance the number of animals at a multi-unit apartment building are limited to one dog and one outdoor cat, or two cats that are kept indoors.
Oak Park 
Apartments rules:
A pet addendum must be signed at the time of the lease or when you first acquire your new pet.
 A $15 per apartment monthly pet rent is charged to all lessees with a cat or other approved small mammal. A $25 per month pet rent is charged for a dog. A $35 pet rent will be charged to owners with both a dog and a cat.
The pet limit per apartment: one dog and/or two cats (fish, lizards, hamsters, etc… are all allowed in reasonable quantities).  

But no ferrets

– sorry ferret lovers but they do damage.
The following dog breeds are not allowed: Pit Bull, Rottweiler, American Staffordshire Terrior, Doberman Pinscher and wolf hybrids.
Pets must be on a leash when in common areas at all times.
If your pet causes damage to your apartment or apartment common areas you are responsible for the cost of any of the damages.
No barking.  Please train your dog – many people have flexible work schedules so just because you are not around does not mean your dogs barking does not affect someone else.
Pick up the poop – immediately & properly dispose – no more needs to be said.
Along the same vein – change the litter box.
Lastly, if the above guidelines are not met then you will be asked to remove your pet.
Pets are lovely, but considerate pet owners are the loveliest of all –
Do your part by being responsible for your pet.