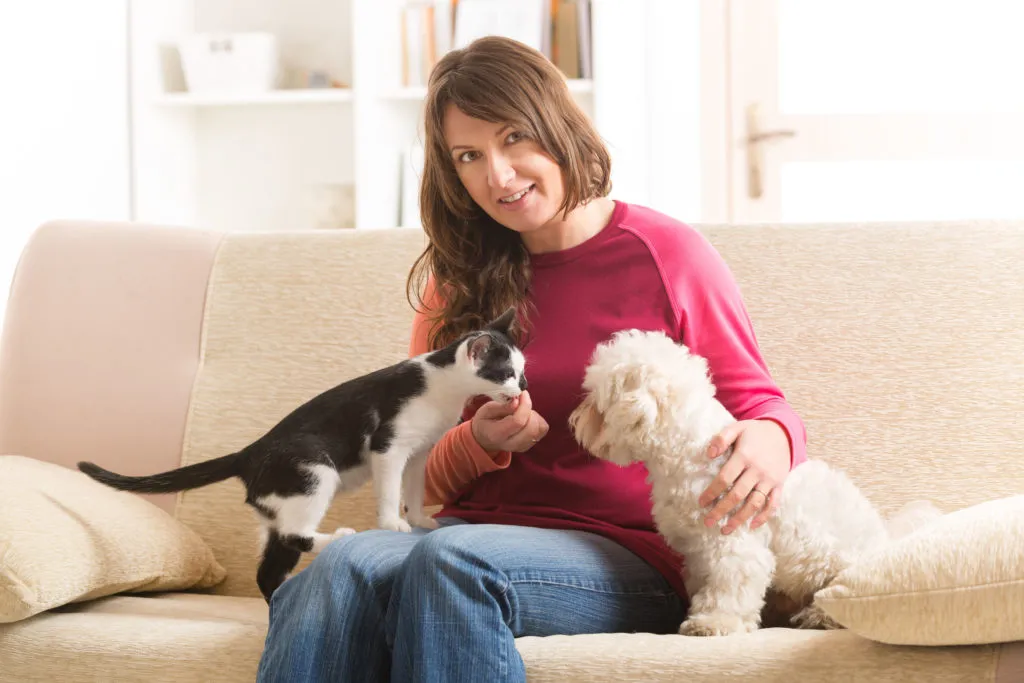 We are pleased to offer Pet-Friendly Oak Park Apartments! We allow both dogs and cats in Oak Park, Forest Park, River Forest and Chicago apartments. A maximum of one dog and/or 2 cats is allowed.
While well-behaved pets are welcome, we do not allow ferrets in any of our buildings and are unable to accept the following dog breeds at this time: Pit Bull, Doberman, Rottweiler, American Staffordshire Terrier, or any Wolf Hybrid.
Residents must notify Oak Park Apartments about any pet(s) living on the premises and complete a Pet Addendum to the lease agreement. A $15 per apartment monthly pet rent is charged to all lessees with a cat or other approved small mammal.  A $25 per month pet rent is charged for a dog. A $35 pet rent will be charged to owners with both a dog and a cat. Owners are responsible for any pet-related damages to the apartment or common areas.
Oak Park Apartments requires all pet owners to abide by the Village of Oak Park/Forest Park animal licensing requirements and to keep vaccinations and flea treatments up to date. In addition, animals should not bark or be a nuisance to other residents, and must be under the owner's control at all times. All dogs must be leashed when outside of the apartment.
Call (833) 896-9936 for complete pet policy details, or start your search for pet-friendly apartments in Chicago, Oak Park, Forest Park and River Forest, IL.