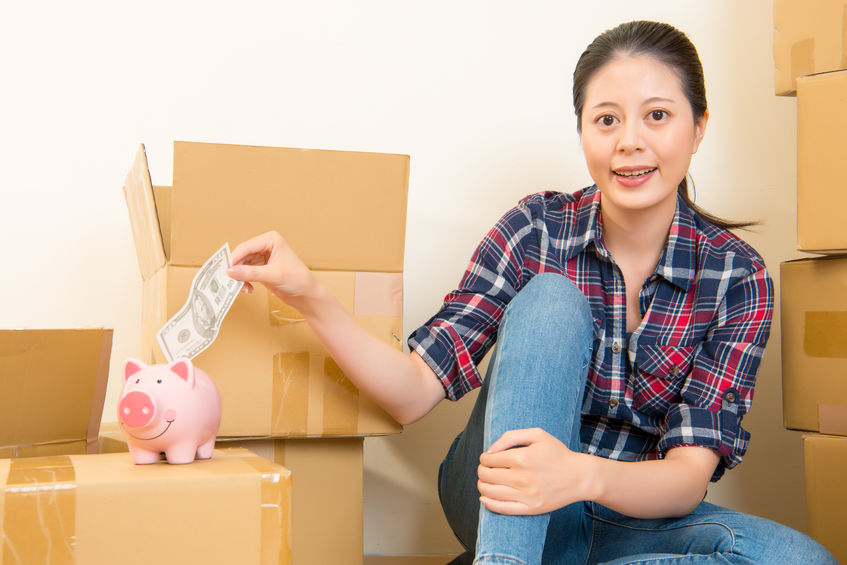 ---
If you've been living in a college dorm or your parent's house, renting an apartment can feel like an insurmountable expense. Even if you're already a renter, you may have yourself convinced that you'll never be able to save enough to make a down payment on a house. But the fact is, with a few lifestyle changes and a bit of ingenuity, you can absolutely save money while renting an apartment.
Money-Saving Tips for Renters
To help you make the most of your hard-earned dollar, here are 6 money-saving tips we've collected over our 30+ years in the apartment rental business.
Choose Location Wisely
Generally speaking, rents are higher the closer you are to the city center. So look for buildings that are located outside the city limits, but close to public transportation. For example, apartments in Oak Park tend to be less expensive than apartments in downtown Chicago, yet many are within walking distance of the CTA Blue Line, Green Line and Metra Rail, offering an easy commute to the downtown loop.
Opt for a Smaller Apartment
You might love the idea of having a separate bedroom for guests, but do you really need it? If you're looking to save money, downsizing is a smart move. It's also a great way to get into a more expensive neighborhood. Consider a one-bedroom apartment, or even a studio. Not only will your monthly rent be lower, but you'll spend less on furnishings and utilities, too.
Don't Buy All Your Furniture at Once
In fact, don't buy new furniture at all! While we're not suggesting you eat your meals on a cardboard box and sleep on the floor, we do recommend alternatives to buying new. There's no shame in hand-me-downs and garage sale finds, especially when you're trying to save money. And don't forget Craigs List Curb Alert and Facebook Marketplace – they're the modern equivalent of an online garage sale.
Get a Roommate
One of the easiest ways to save money on your monthly rent is to split the cost with a roommate. Just make sure you're both on the same page about expenses, cleaning, food and visitors before you sign a lease. You may also want to check out Tips for Splitting Bills with Roommates and How to Avoid Roommate Problems Before You Move In.
Cut Down on Utility Usage
Now you understand why your parents yelled at you for leaving the lights on and the front door wide open. Electricity, heat and air conditioning can drain your bank account if you aren't careful with your usage. Keep the lights off when you're not home, turn the heat down when you leave and use the a/c unit sparingly. Another easy cost to cut? Cable. Consider WiFi and a Netflix subscription instead.
Eat In
Cooking meals at home and packing a lunch requires a bit more time and effort, but it'll save you a ton of money. Opt for casseroles, chili and other meals you can cook in bulk on the weekend and re-heat during the week, or invest in a slow-cooker for meals that cook while you're at school or work. Don't know how to cook? No problem! You'll have plenty of time to learn now that you've given up cable TV.
Looking for Affordable Apartments in Oak Park & Chicago?
Oak Park Apartments has 1,500 affordable apartments in Oak Park, Forest Park, River Forest and Chicago. Choose from studios, one-bedrooms, two-bedrooms, three-bedrooms and pet-friendly apartments, starting at $799. Browse our current listings or call (833) 896-9936 to schedule a private tour.