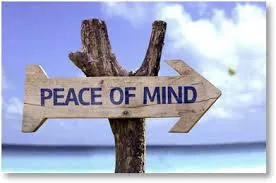 Summer is at its' mid point – the time when many people have planned the most anticipated of their summer activities – vacation!
Whether you are traveling cross continent or your vacation destination is just a short drive away there are a few necessary steps that help keep your apartment safe, secure and life running smoothly so you can enjoy some stress-free time away.

---
Either put a hold on your mail or ask a trusted neighbor to collect your mail for you while you are away. Putting a hold on your mail is an easy process, just visit the United States Postal Service website for details.
Put your newspapers on hold too.  Just call or go to that papers website for instructions on how to place the paper on hold.  Make sure to schedule ahead of time – newspapers require a few days before they can stop service.
If you will be away when your rent check is due pay online or mail a check prior to leaving for vacation so you do not incur any late fees.
Close and lock all windows prior to leaving.  You don't want soggy floors or a ransacked apartment to welcome you upon your return.
Create an illusion of being home by placing lights/radio/TV on a timer.  Something as simple as lights and sound are a break-in deterrent.
Hide your valuables (and be creative but remember your hiding place) – it is better to be proactive then to be sorry if there is a break- in.
Tell a trusted neighbor, relative and/or friend what your vacation itinerary is – date leaving/returning, where you'll be and a phone number where you can be reached in case of an emergency. And leave a set of keys with them as well.
Whatever you do resist the urge to post pictures on any of your social media sites until you have returned from your trip so you don't tip off the bad guys.
And for the ultimate piece of mind you could invest in a DIY security cam – technology has come a long way, making these cameras/apps easy to use and affordable.  Plus, its security that can be really be used all the time.
Being prepared and proactive can provide you with the peace of mind that will allow you to completely un-wind and get the most out of your much needed vacation.  Enjoy!