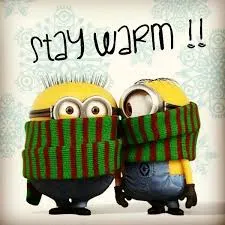 Oak Park Apartments knows that a well informed tenant is a happy tenant! So, we would like to give you a little fyi on how the heating systems work now that the weather has started to turn cooler.
First off Oak Park Apartments is required by the Village of Oak Park to maintain certain building temperatures between September 15th and June 1st. During the day (6:30am – 11pm) your apartment should be at least 70 degrees and at night (11pm – 6:30am) your apartment should be at least 65 degrees.
Now, because daily temperatures can fluctuate greatly here in the midwest in the fall – 52 degrees one day, 71 degrees the next – so will your heat cycles.  The days that are cooler you will notice your heat cycling on and off more frequently to keep your apartment at the right temperature.  On days in the fall, when we are lucky enough to get into the 60's and 70's, your heat may not cycle on at all during the day because the outside temperature is so warm.
The sun is a factor as well – on a sunny day your brick apartment building absorbs and retains heat like a champ! Do not be alarmed if your radiators are cold during these warm, sunny fall days – your radiators are doing what they are supposed to do and sensing when the temperature falls below the necessary levels before it signals to the boiler that heat is needed in your apartment.
We also suggest some steps to take to help ensure your apartment stays warm because we know all too well that even colder temperatures are just around the corner:
Remove window air conditioning units – we talked specifically about this in last weeks blog – because leaving an A/C unit in your window is like leaving your window wide open.  Not a good thing if you like to be warm.
Close your windows, including the storm windows (if you have them – newer windows don't need storms because of their energy efficiency). Lock your windows, which will ensure the tightest seal possible.
Don't block radiators or radiator vents with furniture. The furniture will absorb the heat instead of allowing it to disperse throughout your apartment.
Add insulated curtains to windows and keep them closed on cold/windy days, when you are not at home. When the sun is shining open the curtains to take advantage of the sun's warmth, especially windows that have a southern exposure.
If you have ceiling fans switch them to reverse – since heat rises turning on your ceiling fan after reversing the blade rotation will push heat back down towards the floor.
Use a humidifier – humidity holds heat so your apartment will feel warmer with more humidity in the air.
Block any door drafts with towel or store bought draft blocker.
And last but not least – keep a cozy sweater/sweatshirt handy to throw on when the temps begin to plummet.
If your heat has not cycled on in a while, the outside temperatures are below 60 degrees and the inside of your apartment is colder then the 70 degrees during the day/65 degrees during the night temperature regulations then it is time to call the Oak Park Apartments emergency number  at 708-406-8644.