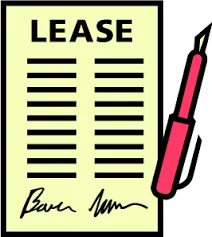 Your lease is about to end and you must decide to renew or start looking for a new place to call home.
The best place to start when making this decision is by asking yourself a few key questions.
Has my rent increased and if so is it a reasonable amount?

What are comparable apartments in the area renting for? (It might be a good idea to take a look at a few units before making your decision.)

Do you like your present apartment and its location?

Is the landlord/management company responsive to non-emergency requests?

Do they provide 24 emergency service?

Can you afford to move?
Oak Park Apartments provides tenants 90-100 days notification when renewing a lease, asking for a tenant response as soon as possible but no later than 70 days before the term of the lease ends.  If you decide to move our leasing department would be happy to show a tenant in good standing another Oak Park Apartments property.  If the decision is not to renew your lease or move within another OPA property then written notification is requested and move out procedures will begin.
As always, Oak Park Apartments would be happy to answer any additional questions regarding lease renewal. Please feel free to contact the leasing department at 708-622-9246 during normal business hours.