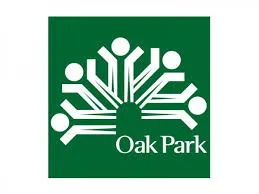 Vehicle sticker renewal time is upon us Oak Parkers and here are some answers to your most pressing sticker questions:
Why does the Village require residents to have vehicle stickers? It is a way for the Village to track and verify ownership of its' residents vehicles.
What do you need to do? If you are a resident of Oak Park who owns or leases a car you need to annually register/re-register that vehicle with the Village.  If you have previously had an Oak Park vehicle sticker for a car you still presently own then you should have received a renewal form in the mail sometime in May. Stickers cost $70 annually,  Reduced fees apply to persons who are 65 or older or have a disability.  You could choose to renew by mail, in person or online. Once the renewal process is completed and paid for your sticker will be mailed to you.
What if you just moved to Oak Park? New residents must present a copy of the vehicle registration and proof of residency that shows the date of residency, such as a lease, closing documents or Post Office mail forwarding receipt.  New residents need to bring these items to the Parking Services Center in Village Hall, 123 Madison St.
When is the deadline? Vehicle stickers must be displayed in your car by July 15 of each year. The vehicle sticker rates increases by $20 after the deadline of July 15th. You also risk getting a $75 ticket if you don't have your sticker properly displayed in your car window in addition to the $70 initial sticker fee.
What if you have a new car? If you have recently purchased a new car you must be register the new car with the Village of Oak Park. Residents should come to Village Hall with the vehicle sales receipt showing the date of purchase.
What if you no longer own a previously registered car? Simple, you don't have to do anything!  That car will be automatically removed from the Village of Oak Park's database.
What if you own a vehicle besides a car?  Trucks, recreational vehicles, motorcycles, mopeds and buses also must be licensed, the rates vary depending on the type of vehicle.
Vehicle stickers must be displayed by midnight on July 14th. The Village of Oak Park offices are opened until 5pm on July 14th…. so avoid the hassle and get your stickers early.