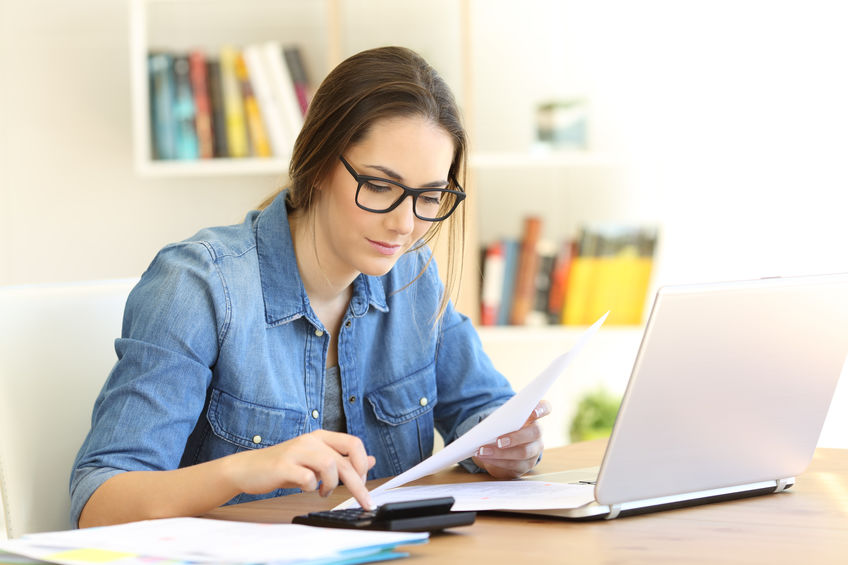 ---
Whether you're moving out of your parent's house or leaving behind a college dorm, getting your first apartment is a pretty big deal. It can also be an expensive endeavor, which is why it is so important to create a budget to determine how much rent you can afford.
How Much Apartment Can You Afford?
There's a basic rule that your monthly rent should not exceed 25-30% of your monthly income. For example, if your monthly income is $3,000, you should consider looking for an apartment that costs between $750 and $1,000 per month. For a more detailed and accurate approach to determining your apartment budget, follow these steps.
Step-by-Step Guide for Creating an Apartment Budget
Figure Out Your Monthly Income
If your income comes from a salaried job, this is as simple as looking at your last paycheck. If you are paid weekly, multiply your net pay (the portion left after taxes and deductions) by 52 weeks and divide by 12 months for your monthly take home pay. If you are paid twice a month, multiply by 24 and divide by 12, and if you are paid every other week, multiply by 26 and divide by 12. For all non-salary jobs, for example if you are self-employed or paid hourly, take your net earnings from the past year and divide by 12.
Calculate Your Monthly Expenses
First make a list of all of your monthly bills. Common expenses include student loan or credit card payments, a cell phone, gym membership, car payment and car insurance. If you pay for health insurance separate from your employer, you'll want to include your monthly premiums in this list, as well. Then, you'll want to estimate the cost of groceries, gas for your car, parking or bus/train fare each month.
Decide How Much "Fun Money" and Savings You Need
Now that you've determined how much money you take home and how much money you spend each month, the amount remaining is what you have available for living expenses, saving and discretionary spending. Discretionary spending refers to your "fun money", such as restaurants and entertainment, vacations, clothes, electronics and gifts. If you want to be able to save money and still go out occasionally, you'll need to deduct these amounts first. However, if getting into your own place is more important, then these are the monthly expenses that you can cut in order to afford an apartment.
Add Up ALL Living Expenses
More than just your rent payment, living expenses include cable/Internet, heat/gas and electric bills. In addition, if you have pets, there may be additional fees associated with pet-friendly apartments. When getting a quote on an apartment, make sure to ask what is included in the monthly rent and, if nothing is included, ask how much tenants pay on average for utilities each month.
To help underscore the importance of this, consider you have $750 available after all of your expenses have been deducted and you rent an apartment for $700 with a monthly pet fee of $100 and no utilities included. After all living expenses are added up, this apartment exceeds your budget.
Looking for Affordable Apartments in Oak Park & Chicago?
Oak Park Apartments has 1,500 affordable apartments in Oak Park, Forest Park, River Forest and Chicago. Choose from studios, one-bedrooms, two-bedrooms, three-bedrooms and pet-friendly apartments, starting at $799. Browse our current listings or call (888) 512-8129 to schedule a private tour.