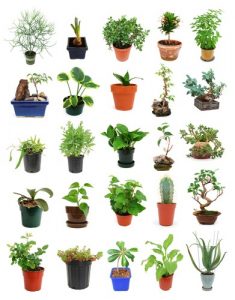 In the mid-west the cold of winter can force you to spend much of your time indoors.  Being unable to open the windows to circulate fresh air can trap indoor pollutants in your home, impacting the air you breathe.
Indoor pollutants are a build up of particles, gases and chemicals that effect the air quality in your apartment.
How do you you help counter-act the poor air quality within your own four walls?
Oak Park Apartments suggests introducing indoor house plants into your space.
Keeping indoor plants in your apartment will help to filter the volatile organic compounds (VOCs) that create "indoor ozone".
NASA, the Associated Landscape Contractors of America and The Journal of American Society of Horticultural Science have published extensive studies on the positive effects certain houseplants have on indoor air quality.
Here are 5 easy care houseplants that will help to filter and purify the indoor air you breathe:
All of these plants act to clear out chemicals and pollutants such as: formaldehyde, benzene, carbon monoxide, xylene, which are byproducts of every day items that are part of our space – chemical-based cleaners, paint, furniture, carpets, plastics, personal care products and more.