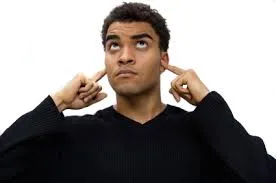 Clomp, clomp, clomp…… bark, bark, bark…….. whether it's an upstairs neighbor's noisy shoes pacing the hardwood floors or the non-stop barking of the dog across the hall while its' owner is away… when you share space there is bound to be noise.
The question you need to ask is; "Is that noise really going to keep bugging me?"
If the answer is "yes" then here are a few steps to follow to help solve your problem.
First, assess the situation.  Does the shoe clumping only bother you in the morning? Is the dog barking constantly or just when you walk by your neighbors front door?  How is the noise truly affecting you?
Next, think of ways that the issue might be resolved.  Ask your neighbor to wear slippers in the morning or introduce you to their dog so you are familiar to the pooch.  Open communication with thoughtful ways to solve an issue are more likely to be well received by your fellow tenants.  Hey, they might even have additional solutions of their own or perhaps they might ask you to make a behavior change, or two, as well! Most apartment dwellers are much more conscientious of their neighbors once they are made aware of a noise issue.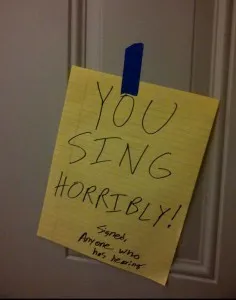 If the "nice" route doesn't work there is always the anonymous, passive-aggressive note left taped to their mailbox or door….
When all else fails then the next step is to contact management to intervene on your behalf.  OakParkApartments.com, like most apartment management companies, has specific noise rules in both its' lease and tenant handbook that tenants are asked to follow.