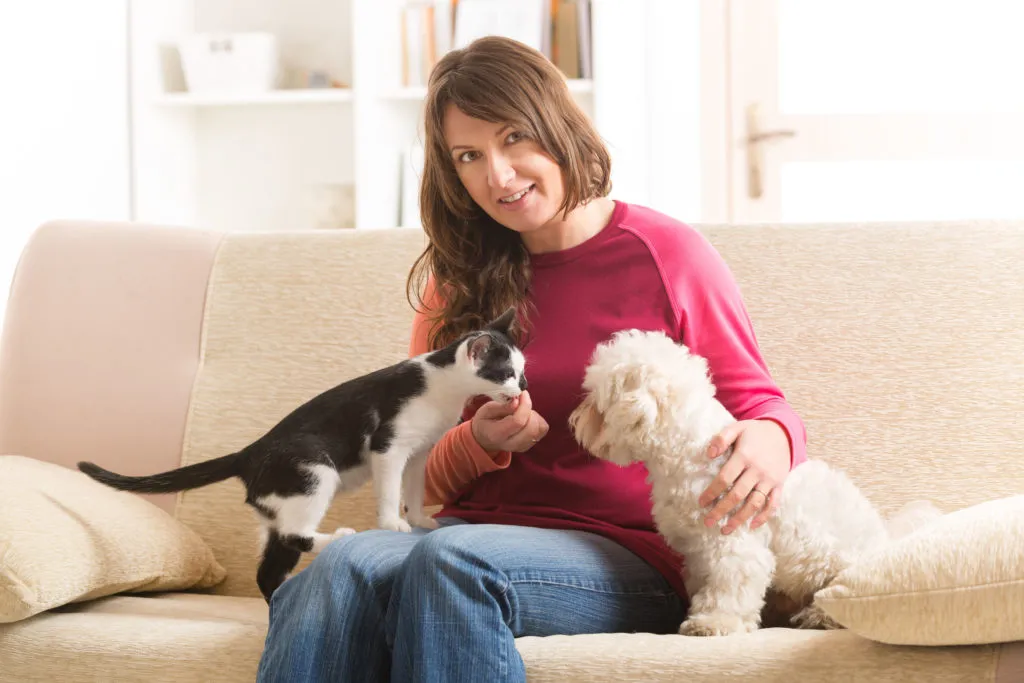 ---
Apartment living has its perks, but the downside for animal lovers is that some pets are simply too large, too active or too loud for even the most pet-friendly apartment buildings. If you already have a pet and are thinking about moving to an apartment, or you currently live in one of our pet-friendly Chicago area apartments and you are planning to adopt, here is some helpful information about the breeds that make the best roommates.
Cats
Cats make perfect apartment pets because they don't need to be walked outside. In fact, they can be quite content living an indoor lifestyle, and they make great use of vertical space.  The top of your sofa, shelves, even window sills may be all the room your cat needs, which is good news for anyone living in a small apartment.
The best cats for apartment living are soft-spoken, sociable and adaptable. They should be able to tolerate being alone for up to 8 hours at a time and should not require lots of activity to be happy. Both the British Shorthair and American Shorthair, as well as the Ragdoll breed make great apartment cats. All three are quiet, friendly and are well-suited for indoor life.
Ultimately, when choosing a cat for an apartment, the most important factor is not the breed, but the personality. If you are adopting, consider an adult cat. Once felines reach 3 years old, their personalities are fully formed, making it easier to choose a pet that fits your lifestyle.
Considering adopting more than one cat? We allow up to two cats in all of our apartments in Chicago, Oak Park, Forest Park and River Forest. Either kittens from the same litter or adults cats with compatible personalities will help to keep each other company and entertained while you are away.
Dogs
Dogs make great roommates, but just like humans, apartment living isn't for everybody. In addition to size, it's important to consider temperament and energy level when choosing an apartment dog.
High energy breeds, like the Labrador or Border Collie, may resort to destructive behaviors, such as chewing, if cooped up in a small apartment. Even smaller breeds, like the Beagle, can be troublesome in an apartment, as they are prone to howling.
The best dogs for apartment living are quiet, low-energy, calm indoors and polite with other residents. Recommended breeds include the Basenji, Pug, French Bulldog, Cavalier King Charles Spaniel, Dachshund and Boston Terrier, among others. You might be surprised to learn that even some larger breeds, such as Great Danes and Greyhounds, make good apartment dogs. While they will need daily exercise, they are generally friendly and calm.
Regardless of size or breed, outdoor time, exercise and socialization are important for all dogs. Look for an apartment with a courtyard for walking, like those found at many of our Oak Park Apartments, and plan to make regular visits to nearby dog parks.
It's also important to remember that many landlords have breed restrictions. For instance, dogs are permitted in all of our Oak Park, Forest Park and River Forest apartments, however, we cannot accept Pit Bulls, Dobermans, Rottweilers, American Staffordshire Terriers, or any Wolf hybrids at this time.
Pet-Friendly Apartments Near Chicago
If you are looking for a new home for you and your dog or cat, check out Oak Park Apartments. We have dozens of pet-friendly apartments in Chicago, Oak Park, Forest Park and River Forest. Search for available apartments or call (888) 512-8129 for more information.